Members of:

San Diego County
Farm Bureau
www.sdfarmbureau.org





We are proud to supply fruit to Vesper Vineyards.
Please visit their website by clicking on the the link and stop by their tasting room when you are in the area.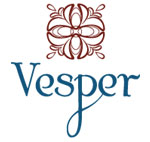 ABOUT US
Hidden Gem Vineyards was established in 2009 by Dennis & Erin. After 3 years of planning, our first vineyard installation began with a block of Sangiovese. In 2011, our second vineyard installation commenced with a block of Mourvedre. Our third vineyard, another block of Sangiovese, was planted in April of 2012. View some photos of our vineyards on the impressions page.

Ramona (The Valley of the Sun) is located about 1,400 ft above sea level and approximately 35 miles NE of San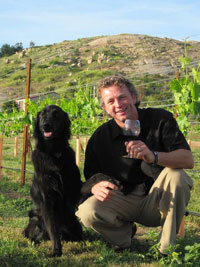 Diego in the foothills of the Cuyamaca Mountains. The Ramona valley is well suited for growing high quality grapes with its warm days, cool nights, and unique terroir.

September 2011, marked our first Sangiovese harvest. It was a marathon-like event that started at 2:30AM and ran throught the day until 1:30PM. We thought it would be a good idea to take on the task of the first harvest by ourselves (with the help from vin dog-Carson and vin cat-Hunter). Let's say the lesson learned here is: many hands make light work!

In 2006, the Ramona Valley was designated as the country's 162nd American Viticultural Area (AVA), which recognized the area for its unique micro-climate and soil attributes.